Business Room
Our refur­nis­hed Busi­ness rooms (single and double rooms) are approxi­ma­te­ly 20 m² rooms with two 90 cm wide beds. During your stay you will get to know the busi­ness life of the area.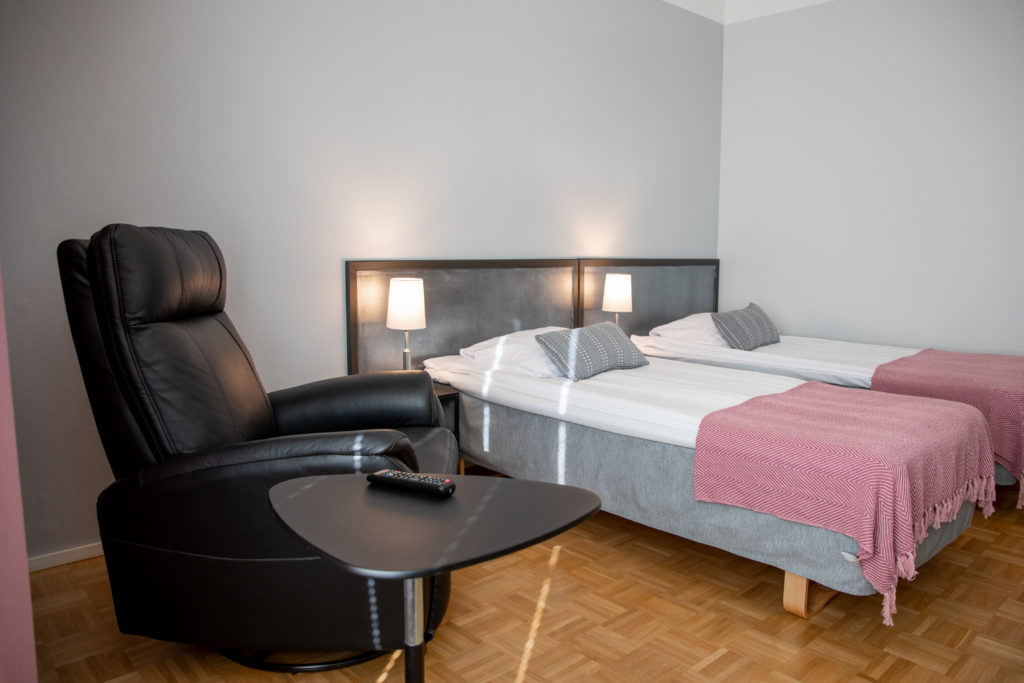 Along with the stan­dard fea­tu­res, the busi­ness work rooms have a reclai­ner chair and movable lap­top sup­port, kett­le and coffee/tea set, per­so­nal toi­let­ry pro­ducts, slip­pers and bathrobes.
All Busi­ness Rooms have been refur­bis­hed in 2021.
Business room: HalpaHalli

Business room: HalpaHalli

Business room: HalpaHalli

Business room: Kokkolan kaupunki

Business room: Kokkolan kaupunki

Business room: Kokkolan kaupunki

Business room: Pohjanmaan Kauppakamari

Business room: Pohjanmaan Kauppakamari